Alexander Beasley
Head of Production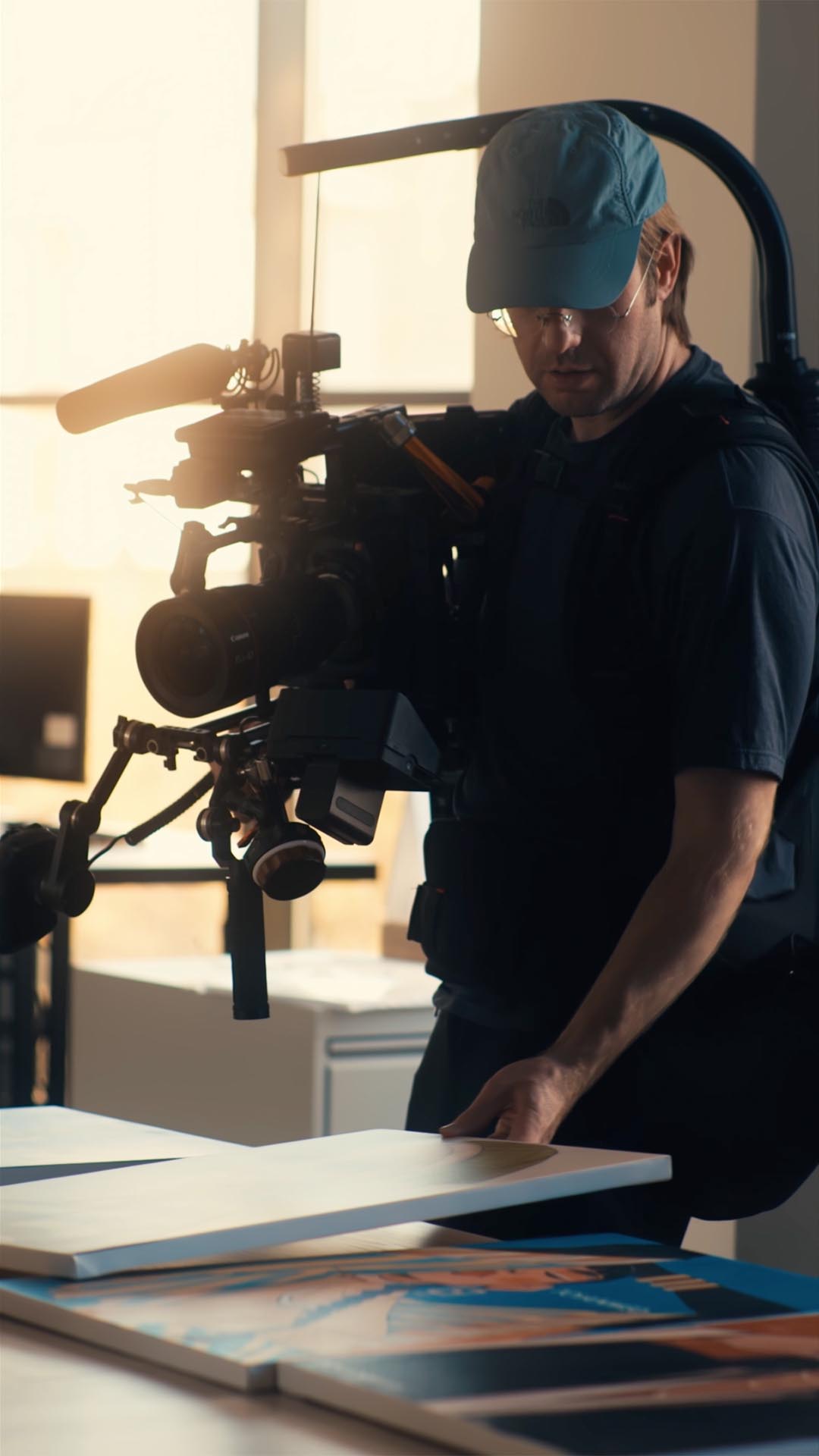 His Roles
Producer / Director, Director of Photography, Production Sound Mixer, Editor, Retoucher
Experience

10+ Years

Languages

English, Russian, Kyrgyz, Persian

Owner

One Film Productions

Owner

Apollo Sound

Co-Owner

Select Start Films

Education

B.A. International Business
Background Story
Get to know a bit more about Alexander
Alexander Beasley is the owner of One Film Productions and the founder of Apollo Sound, a St. Louis-based production sound company with over a decade of experience providing world-class audio for documentaries, commercials, television, web series, and feature films.

Alexander's strong attention to detail, quick problem-solving skills, and ability to work collaboratively with directors, producers, and other crew members have made him a highly sought-after sound mixer in the industry. His impressive client list includes HBO, PBS, Showtime, Discovery+, CBS, Adidas, AT&T, Gatorade, Meta, and Pfizer, among others.

In addition to his work as a sound mixer, Alexander is a talented producer, director, director of photography, editor, and certified remote pilot/drone operator. He is known for his work on films such as MUFON Man (2022), Spiritus Creativus (2023), and No Expectations (2024).

Alexander is also an accomplished retoucher with over 20 years of experience, specializing in high-end commercial and editorial retouching for clients such as Uber, E!, US Women's National Soccer, and Pretty Little Thing.

At One Film Productions, Alexander brings his extensive experience and expertise to every project, ensuring that clients receive the highest quality production services available. Contact us to learn more about how Alexander and the One Film team can help bring your vision to life.
My Videos
Capturing life, showing to the world.
Experience the beauty of St. Louis through the eyes of model Rachel James as she takes us on a visual...
Step into the extraordinary realm of "Serendipitous Reality." Journey alongside our protagonist, Phi, as he transcends the known bounds of...
Filmography
Featured Work
2022

MUFON Man (2022)

as

Producer, Director, Director of Photography, Production Sound Mixer, Editor

2023

Spiritus Creativus (2023)

as

Producer, Director, Director of Photography, Production Sound Mixer, Editor

2024

No Expectations (2024)

as

Producer, Director, Director of Photography, Production Sound Mixer, Editor
My Gallery
My Photo Gallery